With rapidly evolving technology, employees at their workplaces have become more and more dependent on modern technological supplements and platforms. Just to make their work easier and more efficient. However, an increase in technological exposure has compromised workplace security and made employees more liable to impending cyber attacks.
Hacking, human errors, and glitches in the network's security may lead to the loss of the company's financial assets and can cause harm to its reputation. All this calls for a revision of the workplace security policy that should be maintained and followed by company officials to improve cybersecurity infrastructure.
Subscribe to Our Newsletter On Linkedin
Sign up to Stay Tuned with the Latest Cyber Security News and Updates
Before getting down to the workplace security checklist, it is imperative to learn about how data breaches might take place and the importance of security in the workplace. Since the start of the COVID-19 epidemic, the FBI has received 400% more reports of cyberattacks, and ransomware attacks are on the rise. It is hence crucial for organizations to avail employee security awareness training and VAPT services to protect their IT infrastructure.
Importance of Security Policy in the Workplace
Organizations must upgrade their workplace security policy so as to secure their data from being breached. Today almost every organization has a company database containing confidential information such as:
Private financial data of company assets.

Personal details of customers, executives, employees, vendors, and partners of the firm.

Unfinished or ongoing projects, new software developments, and patents of primal importance that are exclusive to the company.

Confidential information about existing or potential clients of the company.
The security of such crucial information is the sole responsibility of the organization's security experts. However, employees should also be aware of all imminent cyber threats and safeguard confidential information from being subjected to unauthorized access by cyber attackers.
Without a well-rounded and comprehensive workplace security policy, not only the employees' but the personal credentials of the clients and partners of the organization also get compromised. The immediate implementation of an effective workplace security policy is essential to gaining the confidence of potential clients so that they can definitively disclose their personal information.
In an international survey on global cybersecurity, some alarming facts about data breaches were brought forth. We must characterize the current state of the information security and cybersecurity industries in light of these worrying:
Types of Attack That can Hamper Workplace Security Policy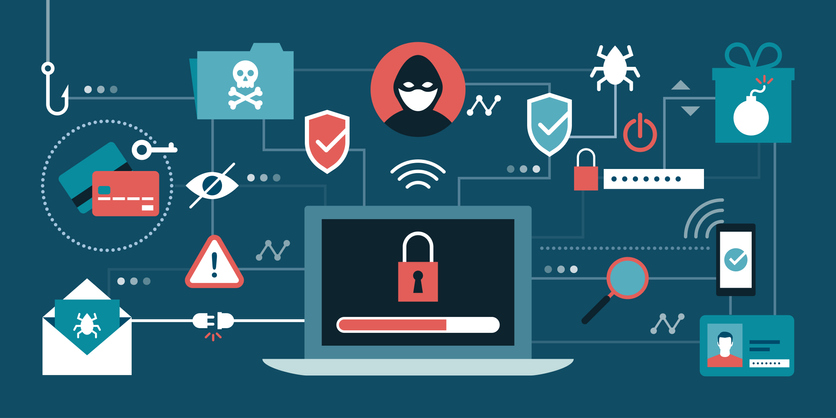 Cyber attackers and hackers are sophisticated engineers who are well aware of the loopholes available on various platforms. They majorly the 6 infamous attack vectors to jeopardize a company's cybersecurity infrastructure:
Phishing Attack
In July 2020, users of Google Ad Services received a fraudulent email asking them to update their policy changes, if they wanted to continue to avail their ad services. The email had a link attached, redirecting the potential victims to a malicious policy page asking them for their Office 365 login credentials. This is a classic example of a phishing attack, where employees may receive spoofed emails to manipulate them into disclosing confidential information that can compromise the security of the company.
Ransomware
In a Ransomware attack, cybercriminals may send a link to malicious software via SMS or email to company executives which when clicked, starts downloading automatically. By the involuntary installation of this malicious application, the attacker can prevent access to the employees' operating system by asking for a subsequent ransom for it to start working again.
Smishing
In a Smishing attack, an employee receives an SMS with a link attached from a seemingly valid number making them an offer they can't refuse on their most frequented platform, or a call-to-action SMS of immediate urgency that they fail to ignore. The same link redirects them to a malicious page asking for their personal credentials. These are all elements of a Smishing attack where cyber attackers make use of SMS in tricking potential victims into revealing their confidential information.
Vishing
In Vishing attacks, a deceitful telephonic call can sometimes lead your organization and employees into trouble quite easily if they are not cyber-aware. With the use of social engineering attacks via these malicious phone calls, attackers tend to manipulate their victims into dispersing their personal data, banking credentials, and other sensitive information. It is usually untraceable since the source can change his voice via applications such as "Deepfake", to make the fraud even more difficult to perceive.
Risk of Removable Media
Unrestricted use of removable media such as smartphones, USB sticks, SD cards, and external hard disks makes the task of employees much smoother and more efficient. However, the use of such portable devices can subsequently make them highly susceptible to the risk of malicious software being transferred into critical business systems. The transferred malware can infect a company's operating systems and a large amount of sensitive data can get leaked or compromised, which might consequently lead to financial depreciation of the same.
How to Improve Security Policy in the Workplace?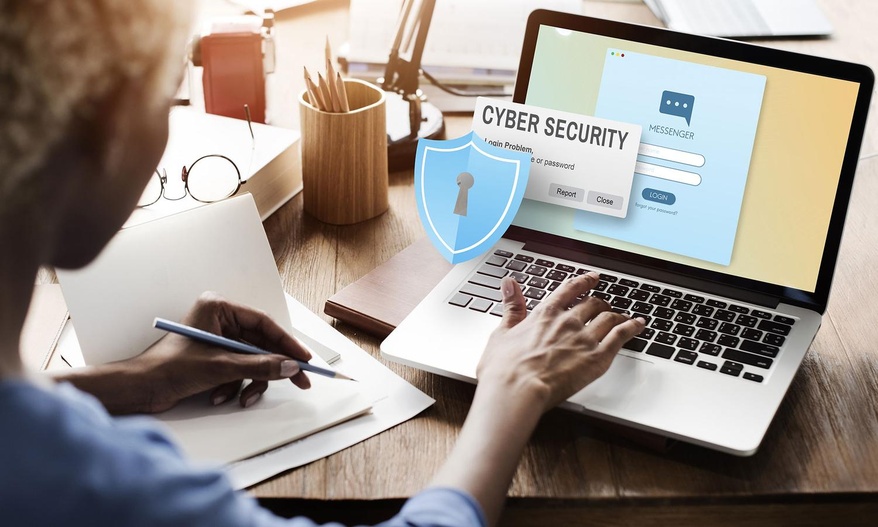 An organization's sensitive information is at the disposal of its employees. Proper coordination between the company and its employees by maintaining a well-planned workplace security policy can help in securing confidential data and minimize data breaches.
Although there are many benefits and purpose of SAT (Security Awareness Training) to help people spot and avoid cyberattacks. Institutions often overlook the value of investing the time necessary to create a thorough and organized workplace security checklist.
Whether it is a small-scale business venture or a multinational organization, proper education regarding cybersecurity is essential. A coherent workplace security policy and a well-planned workplace security checklist also work together to evade the loss of the company's financial assets. Hence, it is essential to get started with a concise workplace security checklist :
Safeguard Personal Data
Information such as employees' login credentials, social security numbers, credit card numbers, bank account details, etc. is confidential. Sharing such information can lead to unauthorized access to your company's operating systems and database. It is imperative to exercise caution while at work so that such information is never disclosed from your end, to avoid being tricked by scammers.
Beware of Suspicious Emails, Links, and Pop-ups
Employees should be extremely cautious of phishing attacks where attackers prey on the victims by luring them through emails and pop-ups. They ask victims to open fraudulent links that have viruses, malicious software and botnets lodged in them. Phishing attacks can result in identity theft and pave the way for ransomware attacks.
Make sure to Keep your Password Safe
A simple password can make it extremely easy for cybercriminals to hack into your system and access sensitive information. Practice using a complex password that has at least 10 characters and is a mixed batch of lowercase and uppercase letters, numbers, characters, and symbols. Companies should encourage employees to change their passwords at regular intervals, and keep passwords that are intricate and difficult to decipher. This tactic can keep your password safe.
Secure your Organization's IT Infrastructure
It isn't an easy task to have a composite workplace security policy, which is why organizations must invest in a cybersecurity company like Threatcop that provides the right products and services. Cybercriminals are well aware of security loopholes. They have the ability to exploit them despite inbuilt security software. Therefore, investing in a cybersecurity company and availing of its services will ensure that the chances of a data breach are substantially reduced.
Implement Security Awareness Training
Most cyber attacks in companies occur due to human errors. Therefore, employees should be aware of the evolving cyber threat landscape. Investing in efficient security awareness training that simulates cyber attacks on employees and conducts assessments and knowledge imparting sessions can prove to be extremely beneficial.
Indulge in Effective VAPT Services
Vulnerability Assessment and Penetration Testing services or VAPT services expose all vulnerabilities, bugs, and loopholes present in your company's security infrastructure including network, server, applications, cloud, and IoT devices that can be exploited by cyber attackers.
On availing of such services, pen-testers gather information on the platforms from the IT department of your company. They simulate attacks and scan all exposed vulnerabilities in the system via the use of customized scripts and in-house tools to attain a high degree of penetration. Security experts then provide comprehensive reports of all exposed vulnerabilities with recommendations on how to respond to them.
Finally, a detailed discussion regarding vulnerabilities found is carried out by technical experts of the service provider with the development team of the company to come up with ways of strengthening the security infrastructure.
Get Hold of Products that will Strengthen Security Policy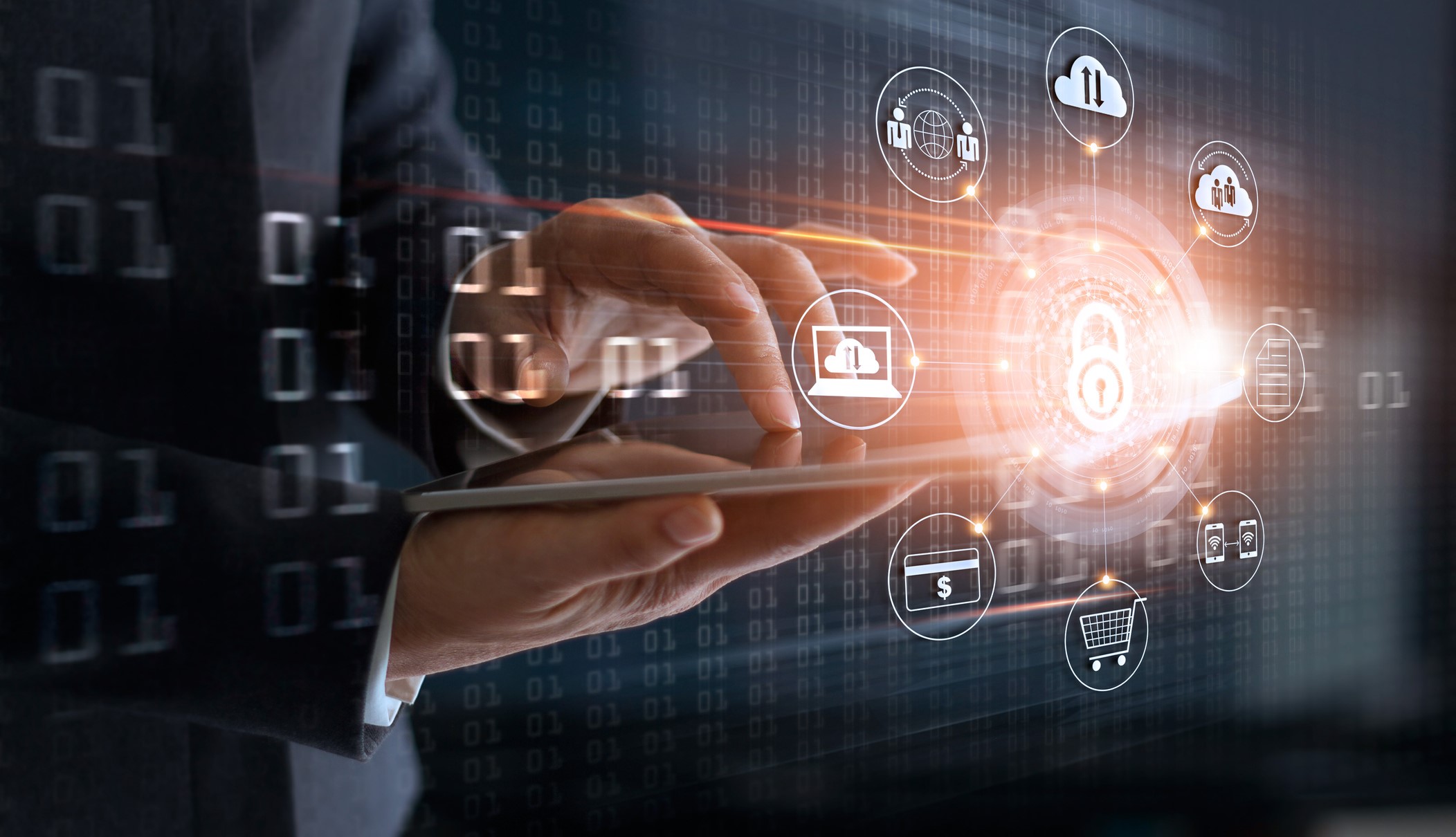 Giving your staff the tools they need to report shady emails assists the security team at your company in taking the required steps to protect against email-based threats. It is a smart initiative to always invest in cybersecurity tools such as the phishing incident response tool (TPIR) that helps report fraudulent emails. It will help in defending your business against email-based threats.
Implementation of an email domain authentication tool (TDMARC) can help roll back spoofed emails in case they are sent to employees, by maintaining and checking the DMARC, SPF and DKIM records of the organization's email domains. Making such products and programs a part of your organization's security checklist will undoubtedly enhance security efficiency.
As cybercriminals are coming up with innovative ways to trick employees, being cyber aware and formulating a well-rounded workplace security policy is the only way to ensure the safety of company assets and sensitive information.
Data breaches around the world have led to the loss of millions by well-established MNCs, so it is impossible to detect which organizations will be making headlines next by falling prey to a major cyber scam. Hence, investing in the correct security services and tools today can prevent an unsolicited breach of sensitive data tomorrow.