Social engineering is the art of tricking and manipulating people into gaining fraudulent access to their sensitive information. Threat actors manipulate users into disclosing confidential information in order to gain unauthorised access to their system. It is very important for users as well as organisations to know about different techniques of social engineering attacks and how to prevent them.
Cyber attackers very often opt to use social engineering tactics to target individuals as it is easier and more successful than technological exploits. The primary notion of social engineering tactics is to exploit human vulnerabilities and target their negligence to make them take the required action. These actions include clicking on links to phishing websites, downloading malicious attachments, and sharing confidential data.
Subscribe to Our Newsletter On Linkedin
Sign up to Stay Tuned with the Latest Cyber Security News and Updates
What is a Social Engineering Attack?
Social engineering attacks are cyber attacks that involve targeting humans rather than machines. Threat actors create a sense of urgency or desire to lure users into taking action that could compromise their system. 
The process of social engineering attacks basically involves four stages. They are research, hook, play, and exit. The research stage involves analysing the target user to create elements that could lure them. Then, they send an email that contains a hook. When the user clicks on the phishing link or downloads the malicious attachment, they become a part of the play, and finally the cyber attackers get unauthorised access to the data.
Techniques of Social Engineering Attack
Phishing
Phishing is the most widely used social engineering technique in which threat actors deceive targeted users to obtain their private data. The fraudsters impersonate a legitimate entity or sender to send emails with the aim of tricking recipients into divulging sensitive information or wiring money into fake accounts. 
Vishing
Vishing or voice phishing is a telephonic social engineering attack aimed to gain access to confidential information such as credit card details or user credentials. Just like phishing, vishing is a technique in which the scammer calls the targeted user by claiming to be an agent from a legitimate firm to deceive victims into revealing their personal information, such as bank or financial details. 
Baiting
This technique uses false promises to make the victim curious. Threat actors target users to lure them into a trap where they steal their sensitive information or gain unauthorised access to their system with malware. Baiting is kind of a real-world "Trojan Horse" and is quite similar to phishing attacks in many ways.
Invoice Fraud
Invoice fraud is used to trick recipients into believing that there is an outstanding invoice that requires immediate payment. It is a kind of business email compromise (BEC) attack, which is mostly deployed on employees in an organisation to trick them into fraudulent transactions. Hackers typically impersonate legitimate vendors to scam employees into wiring huge amounts of money into their accounts.
Deep Fakes
Threat actors are nowadays employing Deepfake to create havoc in cybersecurity. It has become a common part of social media trends. Cybercriminals are creating fake videos and graphics to destroy credible sources or impersonate higher authority. Threat actors can create graphics and videos to lure users into taking action.
According to Science Daily, cybersecurity experts have started to take this seriously and now consider this the most serious threat emanating from artificial intelligence.
The following video illustrates how deepfakes work:
Examples of Social Engineering Attacks
Tailgating
Tailgating or piggybacking is a bit different from other social engineering threats because it is a physical attack vector. In tailgating, the social engineer asks for access to the restricted area of an organisation by means of fraud. The hacker can pretend to have forgotten the identity card or might end up asking to borrow an employee's machine.
Quid Pro Quo
In this social engineering technique, threat actors request or ask for login credentials or critical data in exchange for a service. These fraudsters pose as technology experts or technical customer support executives to offer IT assistance and ask for targeted users' login credentials or confidential information. Quid pro quo is often considered a subcategory of baiting techniques.
Pretexting
In the pretexting social engineering attack, attackers use the same technique of posing as a legitimate and trusted identity. The imposter could pretend to be a bank official, or member of the IT department of an organisation or any other individual who holds senior authority over the target. Impersonating someone from a renowned source makes it easy for the hacker to gain sensitive and crucial information from the targeted user. Pretexting is also used for uncovering security vulnerabilities or getting unauthorised access into an organisation's IT infrastructure. 
Scareware Attack
With the growing fear culture in cyber security, scareware is regarded as one of the most successful threats in social engineering. Scareware addresses the victim's anxiety and triggers fear in them to install malicious software on the system. This social engineering threat is often seen in the pop-ups that inform targets about their machines being infected with viruses. This scareware can appear to be convincing, as though it has come from a legitimate antivirus software company. Threat actors induce a good sense of urgency to manipulate the targeted individuals to quickly download their software (which would be ironically malicious in nature) to get rid of the virus that has infected the user's system.
Spear-Phishing
Spear phishing is a specific social engineering attack that is designed to specifically attack an individual user or an organisation. This cyber threat appears to be more realistic and authentic in nature to dupe the targeted individual. Attackers frequently use an individual's personal information to pique their interest and gain their trust before stealing information or installing malware on their system. In this attack, hackers scrape individuals' data from social media sites, email newsletters, online leaks, or official articles.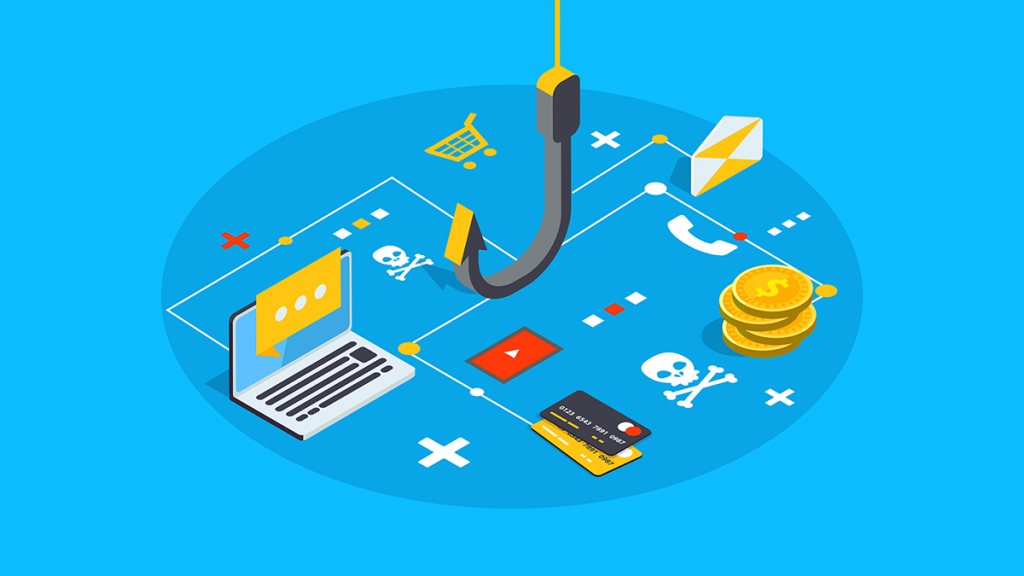 Statistics on Social Engineering Attack
Top Social Engineering Attacks
Social engineering techniques are very popular among cyber criminals due to their ability to effectively exploit human errors that originate from curiosity, desire, and urgency. CISOs are now concerned about charting a defence against social engineering attacks on their organisations. Following are some of the major social engineering attacks.
Google and Facebook Lost $100 Mn in a Spear-Phishing Scam
Evaldas Rimasaukas carried out one of the biggest social engineering attacks of all time by targeting two giant companies- Google and Facebook. Rimasaukas, with his team, set up a fraudulent manufacturer, claiming to work with Facebook and Google. They also set up a fake bank account. 
The threat actors sent a set of phishing emails to the employees of Facebook and Google, sending them invoices for services and goods that they have provided. The only misleading thing was they generated the invoice to make transactions into fraudulent bank accounts. They made around $100 million in over two years of their fraud. 
Russian Hacker Targeting Ukraine with Spear Phishing
Amidst Russia-Ukraine war, Microsoft gave warning for a possible spear-phishing campaign by a Russian hacking group. This group was believed to carry out attacks on government agencies and NGOs in Ukraine. The group, Gamaredon, ran a malware-laden spear phishing campaign. 
Energy Company of UK Under Deepfake Attack
The Wall Street Journal reported that in March 2019, someone impersonated the CEO of an energy provider company. The so-called CEO was so convincing that an employee ended up transferring $243,000 to the scammer's bank account in the name of a Hungarian supplier.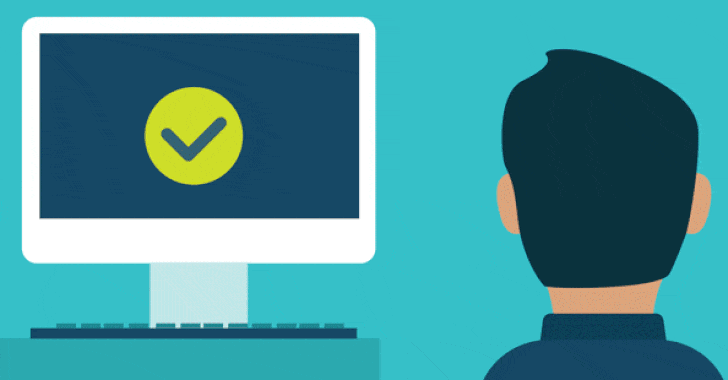 How to Prevent Social Engineering Attacks?
We have already discussed different types of social engineering attacks and what impact it has left across the globe. In the following section, we will go through some simple and yet effective solutions that could prevent the majority of these cyber attacks. 
Increase Cybersecurity Awareness
Every organisation must conduct cybersecurity awareness training for their employees as a first step towards shielding itself against cyber risks. This can include anything ranging from putting the employees' resilience to test by running simulation campaigns to testing their cyber awareness level through interactive assessments.
One of the best ways to improve the level of cyber security awareness in an organisation is by using security awareness tools. Along with this, CISOs in organisations should also focus on enforcing the cyber security best practices in the workplace.
Use Email Domain Security Solutions
Email domain security tools can help organisations in preventing threat actors from misusing their email domains. They can defend against various cyber threats including BEC attacks. TDMARC is one such email domain security tool that has revolutionised email domain security by providing a full package of easy-to-use features.
Use a Phishing Incident Response Tool
Phishing incident response tools like TPIR can help in the quick detection of malicious emails and their elimination from the inboxes of the employees. It empowers employees to identify and report suspicious emails immediately. 
Cybersecurity Awareness can Build the Strongest Defence
Social engineering attacks primarily occur due to employee negligence or lack of awareness. So, cybersecurity awareness is the prime solution to improve employee awareness and knowledge about various attack vectors. Every organisation must acquire awareness solutions to empower their employees and make them the strongest defence against cyber attacks. Organisations should incorporate practices and standards to make sure that every employee is cautious about managing their systems and keeping them secure. The organizations need to employ security solutions like TSAT to provide comprehensive cybersecurity awareness and carry out cyber attack simulation. The simulations allow the organization to assess the employees vigilance score and then carry out training to make their employees cyber aware. Click here to know more.