Just like traditional criminals use forgery as a gateway to numerous complicated crimes, email spoofing follows the same concept to attack an organization by using the practice of counterfeiting.
96% of the phishing attacks are carried out by Emails. (Source: Techopedia)
What is Email Spoofing?
Email spoofing is the process of creating emails with an impersonated email sender address. This malicious practice is carried out when the original transmission protocols used for email lack built-in authentication standards.
This allows threat actors to send spam or phishing emails to recipients of the legitimate sender in order to dupe the recipient into giving sensitive information.
Read more about Phishing Attacks on Mailchimp Users of Crypto Platforms
Subscribe to Our Newsletter On Linkedin
Sign up to Stay Tuned with the Latest Cyber Security News and Updates
Email Spoofing is an elevated form of phishing attack where threat actors use a more technical form of impersonating emails. The approach of this method requires the cybercriminal to obtain users' data and personal information. This allows them to create a fraudulent email that looks similar to the impersonated individual or organization.
Spoofed emails can be the impersonation of customers, co-workers, managers, or high profiles in the organization. By disguising as among one of these trusted senders, cybercriminals can request for money transfer or for permission to access the user's system for data.
These types of scams rely heavily on social engineering as targets can be easily convinced into believing that they have received a legitimate email. Further, it prompts them to respond to the message by opening a malicious attachment or transferring money. Email spoofing is infamous for being used as a weapon in deploying phishing and ransomware attacks.
Example of Email Spoofing
There can be an instance where a malicious actor has impersonated the CEO of an organization. For example, if the CEO of Woodsworth Security is John Smith, whose legitimate email address is johnsceo@woodsworth.com. A cybercriminal can spoof his email and create a fake address email such as jonhsceo@woodsworth.com or johnceo@woodsworth.com.
In the above example, a vigilant individual can notice the difference between a legitimate email address and multiple fake email addresses. In the first fake email 'n' and 'h' are interplaced. In the second email address, 's' is missing. If a cybercriminal sends emails using these addresses and asks to make financial transactions fraudulently, then the organization can incur heavy financial losses.
There is another form of spoofing where a similar method is used for spoofing the domain of the organization. This method is known as domain spoofing. For example, johnsceo@wodsworth.com is an example of domain spoofing. One can notice that there are single 'o' rather than double 'o's in the domain name. The target individuals are often misguided by emails that appear to have been sent by their trusted senders.
How Does Spoofing Work?
As a few examples stated above, there is technically a set procedure to carry out email spoofing. The possibility of spoofing email addresses is because SMTP (Simple Mail Transfer Protocol) doesn't provide any mechanism to authenticate email addresses.
Scammers mainly alter different email sections to disguise themselves as legitimate sender. These sections are basically a minor alphabetical modification and they are created using websites that are particularly meant to provide temporary email addresses. The cybercriminals use the following properties to alter and impersonate:
From: Name and email address
Reply-To: Name and email address
Return-Path: Email address
Source IP: IP address
Additionally, spoofed emails might consist of attachments for installing malware like Trojans or viruses that are purposefully designed to act beyond infecting the recipient's computer. It could be meant to spread malware in the entire computer network.
Statistics on Email Spoofing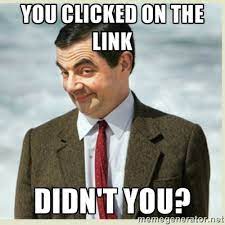 Vigilance and DMARC are the Solutions!
The first line of defense to prevent cyberattacks through emails is humans. If your employees are vigilant and aware of the parameters of cybersecurity, then many phishing attacks can easily be avoided. That's why every organization must provide cybersecurity training to their employees. Also, these organizations can specifically choose to give phishing awareness training to their employees.
On a technical level, cybersecurity awareness is not enough as IP address impersonation cannot be identified by the general users. For such scenarios, DMARC is implemented along with DKIM and SPF to empower email servers with email authentication protocols or standards.
DMARC is an effective email validation protocol that protects your organization's email domain from email-based attacks. In common terms, it provides domain owners with insights into who is sending emails from their domain, giving them detailed information about their outbound email channel.
TDMARC is the most sophisticated tool that implements multiple authentication standards on email servers to prevent phishing attacks. This tool is a comprehensive suite of the following features:
Easy Multi-domain Management

Smart DMARC

Smart SPF

Smart BIMI

MTA-STS & TLS Reporting

and much more!