The streak of cyber attacks started in Ukraine on February 24, 2022. The cybercriminals used wiper malware and infected hundreds of endpoints in the Ukrainian government system. When Russian forces invaded Ukraine, HermeticWiper was deployed at the same time. Since then, one or more cyber attacks have continued to target the cyber systems of Ukraine and the whole of Europe.
In the first week of March 2022, numerous cyber attacks took place all over Europe. This has brought a new form of war into the spotlight. It's making everyone realize that today, wars are not just fought on the battlefield but also in the internet space. Now Europe is on high alert as private and government institutions have become aware of the fact that they can be targeted.
Subscribe to Our Newsletter On Linkedin
Sign up to Stay Tuned with the Latest Cyber Security News and Updates
What Happened in the First Week of March?
BBC News reported on March 3rd that various oil storage and transport companies have faced cyber attack attempts. Evos in the Netherlands, Oiltanking in Germany, and SEA-Invest in Belgium have suffered disruption in their IT systems.
According to NDTV, many internet users suffered disruption in their network and went offline. In France, a satellite internet service provided by Nordnet went offline, impacting its 9,000 subscribers. Similarly, the parent company of the bigblu internet service, Eutelsat, suffered similar disruptions, impacting 40,000 subscribers.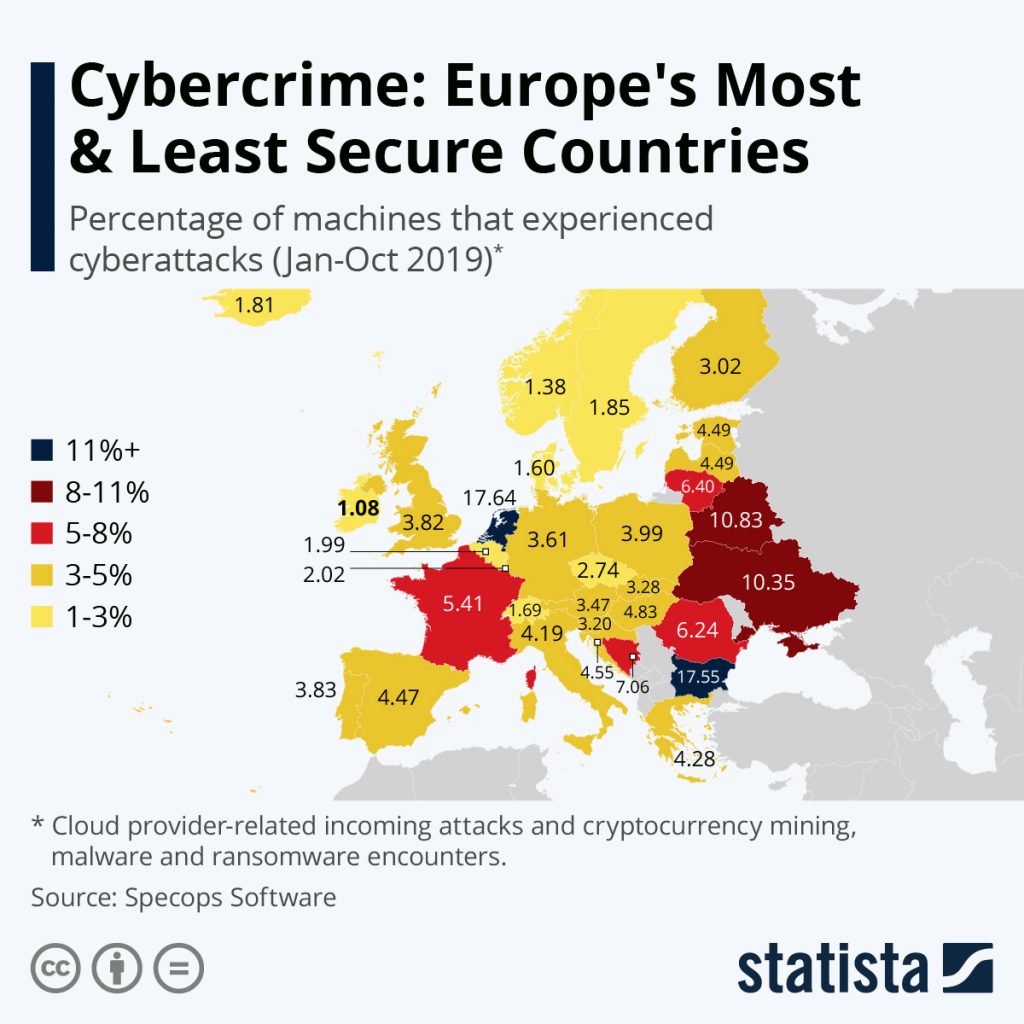 What are Institutions Doing?
Lithuania's central bank has given a statement for financial institutions to implement contingency plans in case of ransomware attacks or distributed denial of service (DDoS) attacks. Additionally, the European Central Bank has raised the alert while a few other financial institutions are conducting testing to evaluate their cyber defense.
Just a few hours before Russian tanks were about to penetrate the Ukrainian territory, Microsoft raised the alarm at their Threat Intelligence Center. Within three hours, they were in a cyberwar with attackers, in which they disassembled the FoxBlade malware.
After Ukraine signed its membership in the European Union, the European Union Agency for Cyber Security issued guidelines to ensure the security of private and public organizations in Ukraine and all other parts of Europe. Several countries, such as the Netherlands, Romania, Lithuania, Estonia, Croatia, and Poland, have sent their cybersecurity experts to Ukraine.
Be Proactive. Don't Panic.
Amidst an ongoing crisis for control and power, cybercriminals are continuing to land cyber attacks. Every organization, especially financial institutions and government institutions, must be vigilant and implement every defense they can. It is a time to not only protect your cyber infrastructure but also be aware of international geopolitical happenings.