Have you ever wondered what could have caused your inbox to be full of spam emails?
Have you ever been questioned by your employees or colleagues about the spam emails sent from your address?
There must have been occurrences of you becoming a victim of email spoofing unknowingly. Email spoofing is one of the prominent practices of cybercriminals to carry out cyberattacks. It has become the most popular method of creating fake malicious or fraud by forging some legitimate sender's address.
The number of successful data breaches through email spoofing is not small. Around 22% of the data breaches occurred through email spoofing in 2019. The most prevalent and disastrous cyberattacks such as phishing and BEC (Business Email Compromise) attacks are conducted through email spoofing.
HOW TO STOP EMAIL SPOOFING?
Email spoofing has been prevalent for a long time and is getting more sophisticated with each passing day. The number of spoofed emails sent every day is 1.8 billion, which is flooding inboxes with spam. They carry malicious links or attachments that lead to malware-ridden documents.
There are two fundamental approaches to stop or prevent email spoofing. The most plausible and effective approach is to employ tools and protocols that secure the email domain servers. Another aspect is awareness and vigilance. To stop email spoofing in cyber security, here are some guidelines that one should put into practice.
POPULAR AND PROACTIVE METHODS TO STOP EMAIL SPOOFING
Preventing email spoofing is one thing and stopping is another. One must employ tools and protocols to stop spoofed emails while on other hand, educating and training your employees to be vigilant for identifying fake emails.
SECURE PERSONAL INFORMATION
Never ever disclose your financial or personal information over email. One must be very cautious about sharing the demanded information. It is important to comprehend the relevancy of demanded information. In most financial scams, the credentials have been stolen beforehand. So, it is better to keep your and your organization's credentials safe and secure.
Always be careful with emails from any bank or government official, asking for your personal data. Maybe it's a spoofed email, trying to extract your financial details. Verify the individual, who is asking for such information. Make sure that their emails and phone numbers are authentic. It is also important to make sure that OTP texts often have the cause. So, never share your OTP if you're not aware of the transaction that will follow.
Always remember to report such individuals marking their phone numbers or email addresses to respective authorities. All the organizations make sure to have multiple authentications for any kind of information delivery or conducting financial transactions.
CHECK SENDER'S INFORMATION CAREFULLY
"Beware! It could be a spoofed email."
Vigilance is the most proactive character of an apprehensive user. An employee must have cybersecurity training or awareness of such levels to prevent cyberattacks. The sender's address mentioned on the header of the received email could be from an attacker. It is quite possible that people can get email services from a different platform.
Anyone using free email accounts can literally get an address from Gmail or other suites with your name in it. With the infamous art of spoofing, one can easily misuse your address like putting a hyphen in the place of a dot. In this way, they can easily trick the receiver. A vigilant user must always keep a check on headers and if they do not recognize the email address, make sure that they should be either avoided or reported.
CHECK FOR SUSPICIOUS SIGNS
Scammers never proofread their work and their emails usually contain typos, grammar errors, or odd syntax. Spoofed emails also ask for too much information, urgent language, errors, etc. Never provide your full information if such suspicious signs are visible.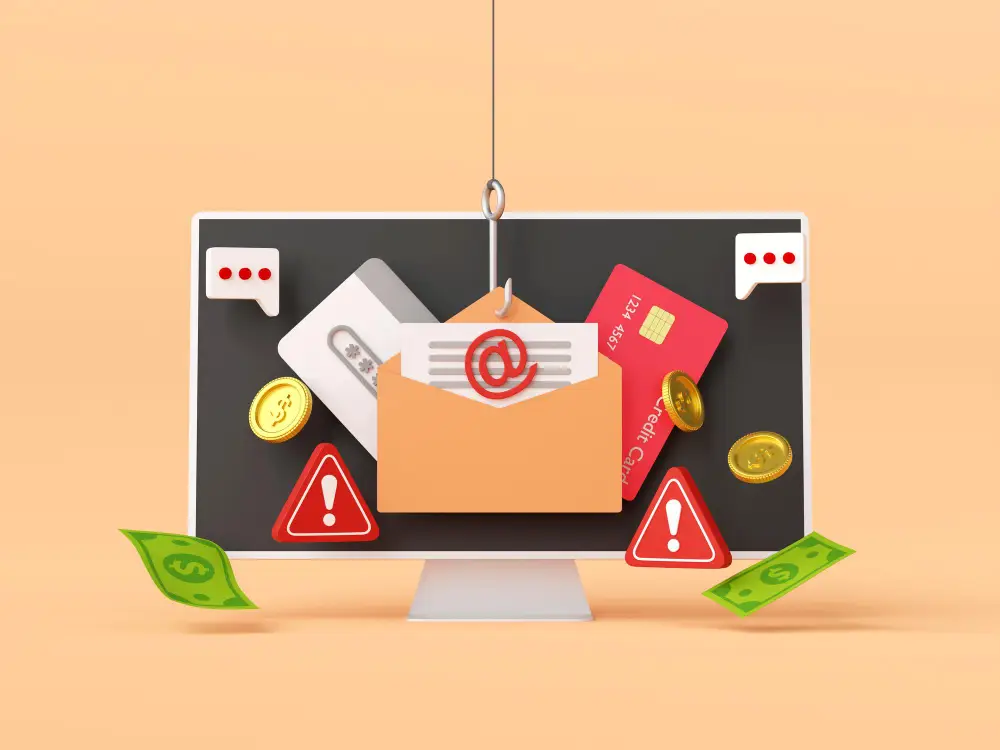 VIGILANCE IS THE FIRST LINE OF DEFENCE
The first line of defense is no doubt humans or employees, specifically for organizations. They are the point of contact for the final execution of any cyberattack. If the machines or tools fail to prevent cyberattacks, then it comes to their awareness and capability to prevent them. Most fake emails are prevented by the presence of an anti-phishing tool or email authentication protocol. But the most sophisticated or highly technical emails yet land in the inbox.
CHECK YOUR SPF RECORDS
SPF (Sender Policy Framework) is implemented in email servers to find any vulnerability that might be present. The SPF record contains a list of all the hostnames and IP addresses that have been considered authentic for the exchange of emails.
The SPF records authentication standards identify mail servers, on whose behalf your emails are being sent. The SPF record is a text file that is considered as part of the domain's DNS. This step not only protects your domain's reputation but also improves the email deliverability rate.
DMARC DEPLOYMENT
The smart and easy way to secure your domain is by implementing DMARC (Domain-based Message Authentication Reporting and Conformance), an email-authentication protocol. DMARC involves two main components, SPF and DKIM which work alongside it. But solely implementing DMARC is not enough. A proper tool for the implementation of DMARC not only saves time but offers better anti-email spoofing protection.
EMAIL AUTHENTICATION STANDARD IS THE BEST SOLUTION
Since the inception of SMPT (Simple Mail Transfer Protocol), transferring messages over the internet has become easy. But with the rise of security loopholes and sophisticated cyberattacks, it has become essential to employ additional protocols to enhance security and increase the layer of defense.
Top-notch cybersecurity companies, like Kratikal, offer the best spoofing prevention tools. An organization must secure its domain by implementing the most innovative DMARC implementation tool, which is TDMARC.
This anti-email spoofing tool is an email authentication protocol. It helps the organization in setting up and generating security solutions for the email domain. In turn, it enhances the email deliverability of messages along with protection against email spoofing vectors like ransomware, phishing, etc.
For the above-stated reasons, every organization must install dual-layer security. The first layer is an email authentication protocol, like TDMARC, and the second layer is DKIM & SPF. TDMARC provides numerous features which make it the best tool in the market. This tool is a comprehensive suite of such features:
Easy Multi-domain Management

Smart DMARC

Smart SPF

Smart BIMI

MTA-STS & TLS