With the increasing advancement of digital technology, many banks are providing virtual banking services to their customers. Virtualization and digitization has has increased the dependency of people on online banking. The banking applications and devices on the network are prone to cyber attacks. To resolve such occurrences, the implementation of a cybersecurity framework in banking and financial institutions has become prominent to prevent possible occurrences of cyber attacks.
According to a report by Accenture, the cost of cyber attacks per company is highest in the banking sector at $18.3 million annually.
Subscribe to Our Newsletter On Linkedin
Sign up to Stay Tuned with the Latest Cyber Security News and Updates
What is meant by Cybersecurity in the Banking Sector?
Banking institutions and financial organizations deal with sensitive and private information about people. Trust and credibility are the two most important objectives for people when choosing a particular provider for availing of financial services. The significance of cybersecurity in banking is to prevent the data breach of banks and the leak of customers' confidential information. 
The most important application of cybersecurity in the banking sector is to secure the money of customers. If the banks don't have robust cybersecurity infrastructure, then they might suffer enormous data breaches and cyber attacks.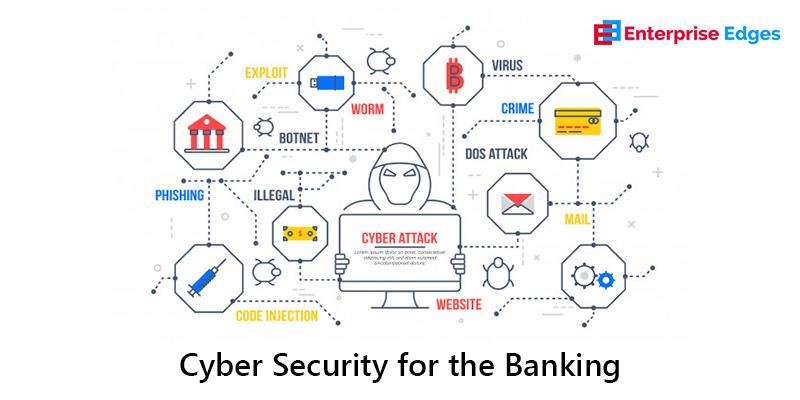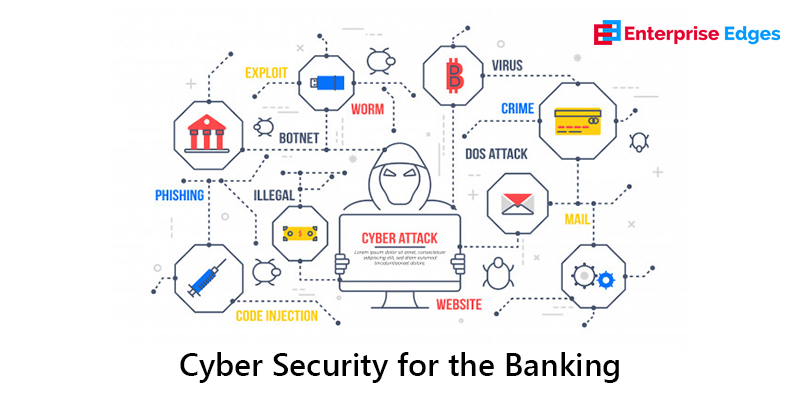 Importance of Cybersecurity in the Banking Sector
The following are a few reasons why cybersecurity in banking is important and why it should matter to you.
The wave of digitalization: These days, the government is giving special emphasis to ongoing digitalization. This means an increase in the proportion of the population that uses digital money, such as plastic cards and going cashless. Therefore, it has become important to deploy precautionary measures to ensure cybersecurity to protect your data and maintain privacy.
Data breaches lead to a breach of trust: Data breaches make it difficult for customers to trust financial institutions with their data. For banks, it is a serious problem since a weak cyber security system can lead to data breaches.
Financial Loss: When a bank suffers from a cyber attack, not only the bank but also its customers suffer financial losses. Recovering from this loss can be costly and time-consuming. It will involve canceling cards, checking statements as well as confirming other minute details.
Your data is no longer yours: Once attackers get a hold of your private data; it can be misused in any manner. Your data is sensitive and could reveal a lot of information about what might be leveraged by attackers.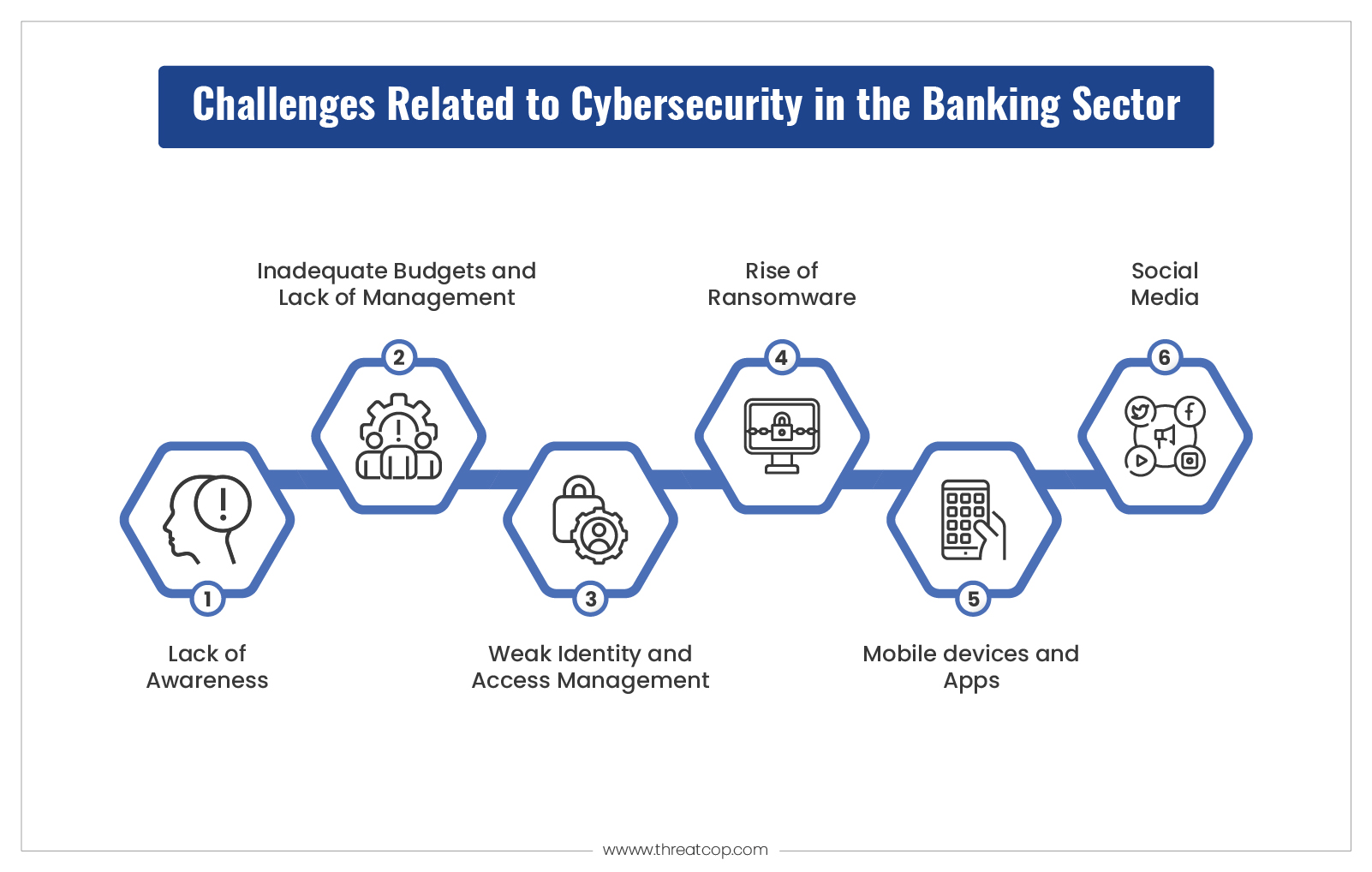 Surge in Cyber Attacks in Banking Industry
Cyberattacks on financial firms have become a flourishing money-making business for cybercriminals. According to

Info-security Magazine

,

cyber attacks on banks have spiked by a massive 238% from the beginning of February to the end of April 2020. 

In 2017, financial firms saw the highest volume of cybersecurity attacks of any industry. This threat landscape is widening as it is getting more sophisticated and diverse. According to an article by

Finextra

, the

annual cost of cyberattacks in the banking industry has reached $18.3 million per enterprise.

Some of the

most headline-making cyberattacks have been DDoS attacks.

These attacks flood customer-facing bank websites with traffic and take them offline. They also attack the Swift-based money transfer systems, among others. 

Recently, hackers stole

$81 million from the Central Bank of Bangladesh.

 

According to

CISO Mag

,

a powerful DDoS attack in September 2020 struck Hungarian banks and telecom services.

It was the most powerful and biggest cyber attack that Hungary had ever encountered.
As fast as organizations are adopting new-age technologies, hackers are constantly finding ways to penetrate and target exploitable security vulnerabilities. Thus, it is evident that cyber attacks are increasing rapidly with every passing year.
Recent Cyber Attacks that Threatened Banking Sector
OCBC Bank SMS Phishing Scam
A series of SMS phishing scams targeted at the customers of OCBC Bank resulted in a financial loss of $13.7 million. During this scam, many customers received text messages claiming a potential risk on the customer's account for which they had to log in and ensure security. The text messages had a link to a phishing website, where customers provided credentials that threat actors used to make transactions.
OTP Bank Data Leak
A database that was dated back to 2013 consisting of the personal data of approximately 800,000 clients, including names, addresses, phone numbers, approved credit limits, and work notes on a client's contract, was made publicly available. The database allegedly belonged to OTP Bank. According to the bank, there was no evidence of information leakage recorded in our bank, and the origin of this database remained unknown to the bank.
HCF Bank Data Leak
A database consisting of the data of the HCF bank customers was available on the internet with the personal information of the bank's 24,400 customers. The database included customers' names, phone numbers, passport details, addresses, as well as credit limits.
Alfa-Bank Data Leak
Two databases belonging to Alfa-Bank were found lying on the internet. The first database was dated back to 2014-15 and held the personal data of more than 55,000 customers. The database included customers' names, contact information, addresses, as well as their place of work. It was speculated that these databases might have leaked during 2014 when the IT staff of the bank was going through mass layoffs.
How to Mitigate Cyber Threats in the Banking Industry?
There are two major aspects to mitigating cyber threats on banking and financial institutions. One aspect is email security, and another is employee awareness. These are some key policies and standards that can be employed by any organization to prevent cyber attacks and ensure their security. In the banking sector, security awareness for employees is extremely important to make them the strongest line of defense. 
So, every organization needs to establish the set guidelines and standards regulated by the central banking authority in any country. In addition to that, financial institutions need to conduct awareness campaigns for their customers and clients to make them aware of possible methods of attack and how to prevent them.