Washington has alleged that Chinese government officials are supporting Chinese hackers in monitoring the media companies of Wall Street. A news article by the Wall Street Journal broke the news about these hackers who are trying to spy on the reports that are based on China and its geopolitical issues.
Subscribe to Our Newsletter On Linkedin
Sign up to Stay Tuned with the Latest Cyber Security News and Updates
On January 20, cybercriminals attacked News Corp. which hacked the email accounts of journalists. The threat actors got their hands on documents that were related to Chinese geopolitical interests. When the attack was discovered, it was found that many many other email accounts related to different businesses and publications were hacked, including Dow Jones, Wall Street Journal, New York Post, etc.
News Corp. notified legal authorities and led an investigation after hiring a cybersecurity firm. The firm found that a group of Chinese hackers were responsible for the attack. It was also found that consumer data on housing finance was not compromised.
The compromised documents belonged to the range of issues associated with Beijing (Chinese government). These issues included Taiwan and China's Uyghur ethnic group, draft and journal reports on the movements of US troops in Taiwan.
The FBI has notified and made a statement that China-based hackers are behind this attack. Apart from that, these hackers continue to target a range of businesses and government institutions. The FBI also mentioned that over 2000 investigations are active that are allegedly sponsored by the Chinese government.
Similar Attacks in the Past
Back in 2013, Chinese hackers were alleged and convicted for spying on the news coverage by the US on China. In this episode of illegal spying, some Chinese hackers hacked the network of the Dow Jones Journal. The New York Times also reported a similar attack and they condemned the Chinese government for cyberspying.
Similarly, in 2020, China was found to have revoked the credentials of three journalists who were based in Beijing. This decision was in response to the opinion piece they published, citing some investigated information about ongoing operations.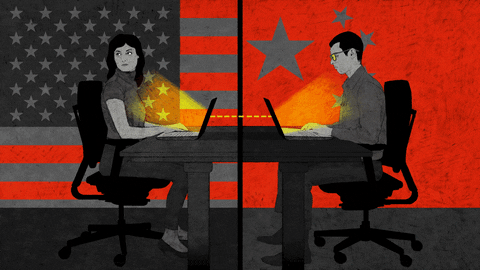 Email Security is Still a Concern for Organizations
Though journalists of popular news and journal publishing organizations suffered a breach of security, many other organizations are prone to such cyber attacks. Organizations need to think about their email security and overall IT infrastructure security. They need to employ tools to secure their email domain and services to empower their people to prevent cyber attacks.