With the importance of deploying DMARC becoming clearer every day, the demand for effective DMARC deployment tools has been growing exponentially. Owing to the steep rise in email threats worldwide, organizations around the globe have started taking DMARC implementation seriously in order to protect their email domains against spoofing and forgery.
However, there is a wide range of DMARC tools available in the market to help companies secure their email domains and monitor their outbound email flow. Choosing one that meets all your email domain security needs can be a challenging task.
Well, no worries! We are here to help you decide. The most important thing to look for while buying a DMARC deployment tool for your organization is its features. These tools are packed with an array of useful features to make DMARC deployment and email monitoring a hassle-free process.
Subscribe to Our Newsletter On Linkedin
Sign up to Stay Tuned with the Latest Cyber Security News and Updates
TDMARC is one of the most sought-after DMARC deployment and anti-spoofing tools packed with hosts of dynamic features. With amazing features like Smart DMARC, Smart SPF, IAM, automated alerts, and SPF flattening, TDMARC not only secures your email domain against forgery but also helps in boosting your domain's email deliverability and engagement rates. With 700+ customers worldwide, TDMARC has already scanned 5 billion+ emails!
The development of every tool or software is an ongoing process. To work seamlessly, every tool is upgraded constantly to meet the growing needs of its customer base. Taking the customer feedback into consideration, TDMARC has introduced several new features to enhance its functionality and satisfy the customers.
Some of the most prominent new additions to TDMARC include:
#1 Smart BIMI
Brand Indicators for Message Identification (BIMI) is a new and emerging method of email authentication. It serves as an additional way to verify information related to your brand just like DKIM, SPF, and DMARC. This email specification protects email senders and receivers from email-based attacks like spamming, email domain spoofing, etc.
It is a text record associated with your servers and works alongside SPF, DKIM, and DMARC to confirm your identity to your email clients. BIMI lets you display your company's logo in supported inboxes, improving your visibility and making it easy for subscribers to identify you.
Usually, creating a BIMI record for your email domain is a long and complicated process. You will have to visit the DNS and follow a set of steps, which often results in various errors. TDMARC has added the Smart BIMI feature that allows you to set up a new BIMI entry for your domain from the dashboard itself.
#2 Blacklist Monitor
A blacklist refers to a collection of IP addresses that are believed to send spam messages. Emails sent from these IP addresses are either redirected to the recipient's spam folder or blocked and bounced back. Sometimes, due to an array of reasons, your legitimate IP addresses can be blacklisted, leading to low email deliverability. This can adversely affect your email marketing efforts as well as your company's reputation.
TDMARC monitors your domain's entire email channel and analyzes the IP addresses of all the outbound emails. Its Blacklist Monitor feature lets you check if an authorized and legitimate IP address is blacklisted. This will not only help you keep an eye on the IP addresses of all the emails sent from your domain but also boost your email deliverability rate.
# 3 Vendor DMARC Audit
TDMARC's Vendor DMARC Audit feature lets you check the DMARC records for multiple domains in bulk, allowing you to see if your customers and partners have implemented DMARC on their email domains. And, if they have, what policy have they set.
Now you may be thinking that how would the protection level of your customers' or vendors' email domains affect you, right? Well, it does. What if the email domain of one of your vendors is compromised? You could become the victim of a large-scale VEC attack.
To avoid these disastrous circumstances, it is wise to keep an eye on the email domains of all your vendors and customers. While it can be a monumental task to check the status of DMARC implementation for each domain individually, the new Vendor DMARC Audit feature introduced by TDMARC can help you get through the task within minutes.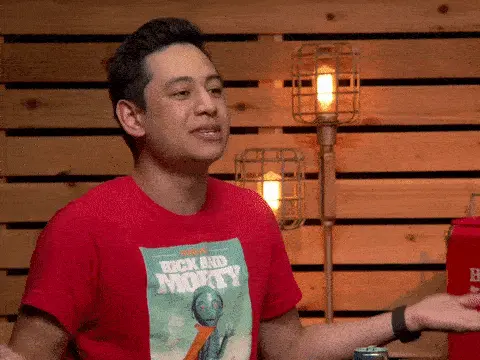 #4 IP Whitelisting
While setting up your domain's SPF record, you need to include all the IP addresses that are allowed to send emails from your domain. This allows the receiving server to know that the message has been sent by you and not by a threat actor impersonating your domain.
Often, domain owners publish SPF records incorrectly due to a lack of full understanding. This can result in low email deliverability as even your legitimate emails may not land in the recipients' inbox. TDMARC's IP Whitelisting feature allows you to effortlessly add one or multiple IPs in your domain's SPF record with a single click on the TDMARC dashboard.
#5 DNS Monitor
In order to make sure that your DMARC record is working as expected, it is essential to keep an eye on the status of your SPF and DKIM records. Any changes, intentional or accidental, can determine whether or not your email domain is secure against spoofers.
TDMARC has introduced an exceptional DNS Monitor feature that monitors all your domain's DNS records around the clock. It takes note of all the changes made to your monitored DNS records and allows you to view the entire history back to the point when the monitoring started.
So, with TDMARC and its amazing features, you don't have to look any further to find a DMARC deployment tool that can help you reinforce your organization's email security framework.